LifeLyftsTM Platform Lift
Agricultural Mobility
LifeLyftsTM makes easy-to-use equipment, like platform lifts for tractors, combines, and most off-road equipment, to help you access your farm, logging equipment, tiling equipment, etc. … in the quickest and safest way possible. Custom-designed hand controls for lawnmowers and garden equipment are also available.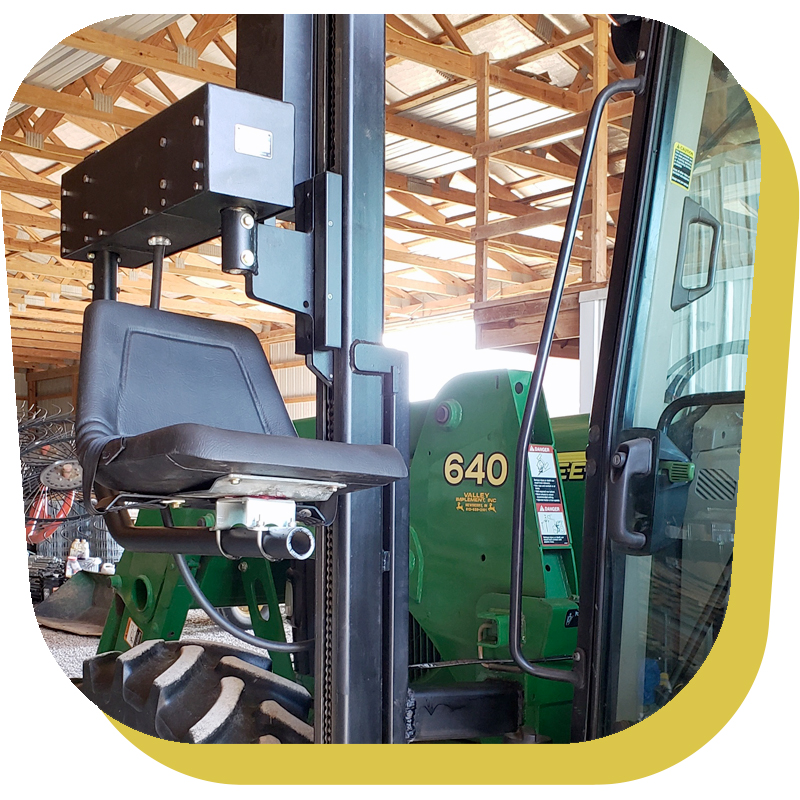 Pilot Lift
Transfer from a wheelchair to the seat on the lift and the powered lift moves to the operator seat onto the equipment. Pilot lift and hand controls mount onto the equipment.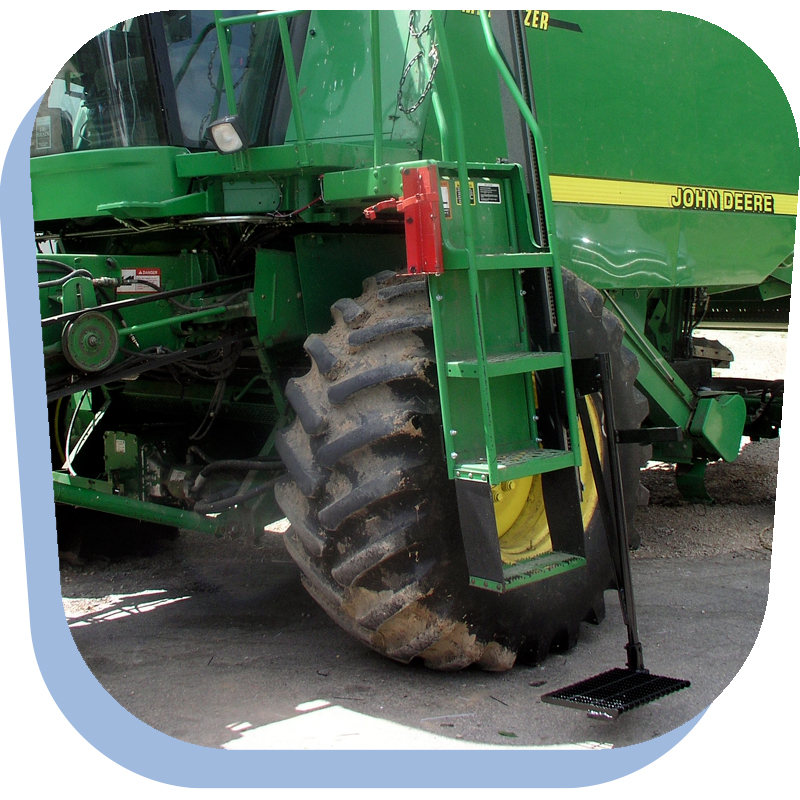 Platform Lift
The lift is powder coated and will hold up to the roughest agricultural environment.
Optional Radio Remote Controls

Optional Seat Rest Available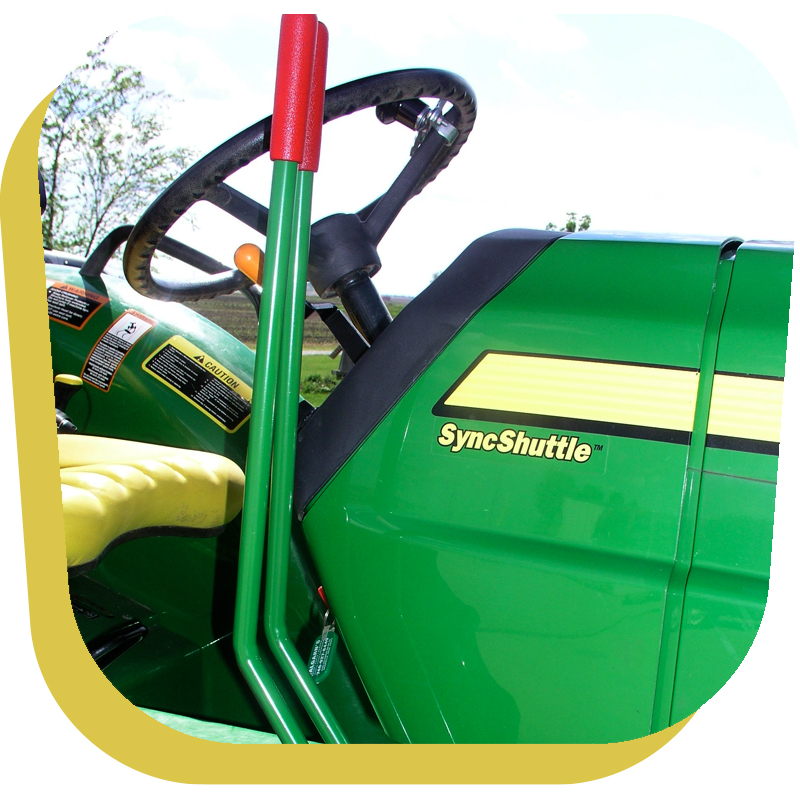 Agriculture/Garden
Hand Controls
We design and build hand control for lawnmowers and garden equipment.
36" handle with grip and bracket