Truck Lift Mobility Equipment
LifeLyfts by Life Essentials offers truck lift mobility products that will enable you to maintain employment. Mobility lifts, permanent mounts, and running board lifts or flat-bed lifts for getting into a vehicle are available. Hand controls can be installed on your farming equipment. If you have challenges with mobility at work, we can come up with a solution.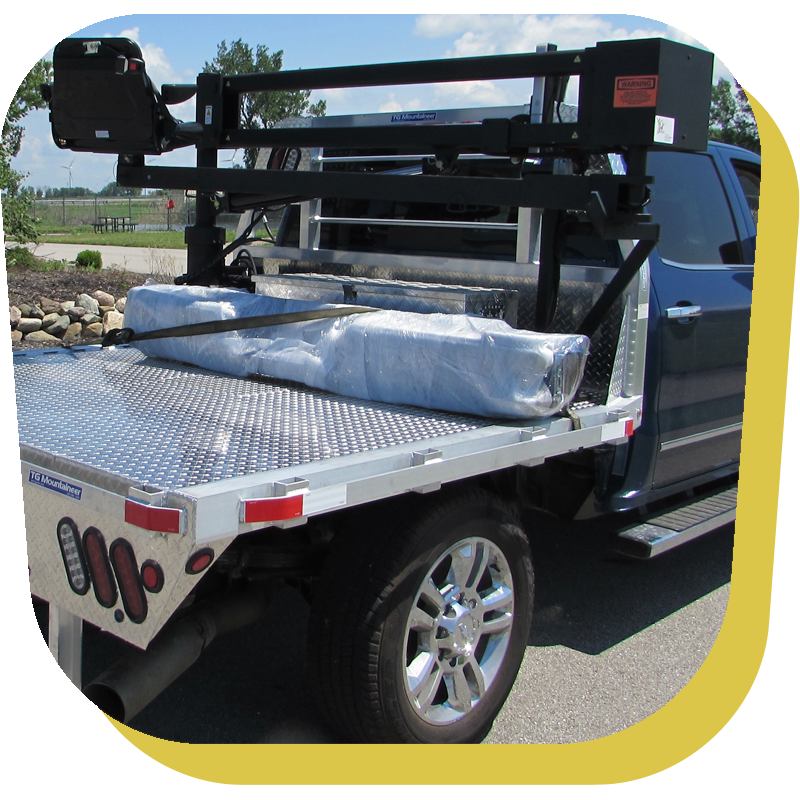 Flat Bed Pilot Lift
Fully powered, flatbed mounted pilot lift for most ¾ ton or larger trucks. The lift transfers from the driver's seat to the seat on the lift. Includes a stabilizer leg to keep truck level and reduce movement.
The lift can reach the seats of tractors, combines, semi-trucks, excavators, and most large equipment.
12 ft max height (bottom of seat)