Auto/RV Mobility Equipment
Outdoor life, camping, and road trips are possible with the right equipment. The Step Assist Lift and other internal modifications make entering, operating, and functioning in your RV, motorhome, or camper easier than ever before.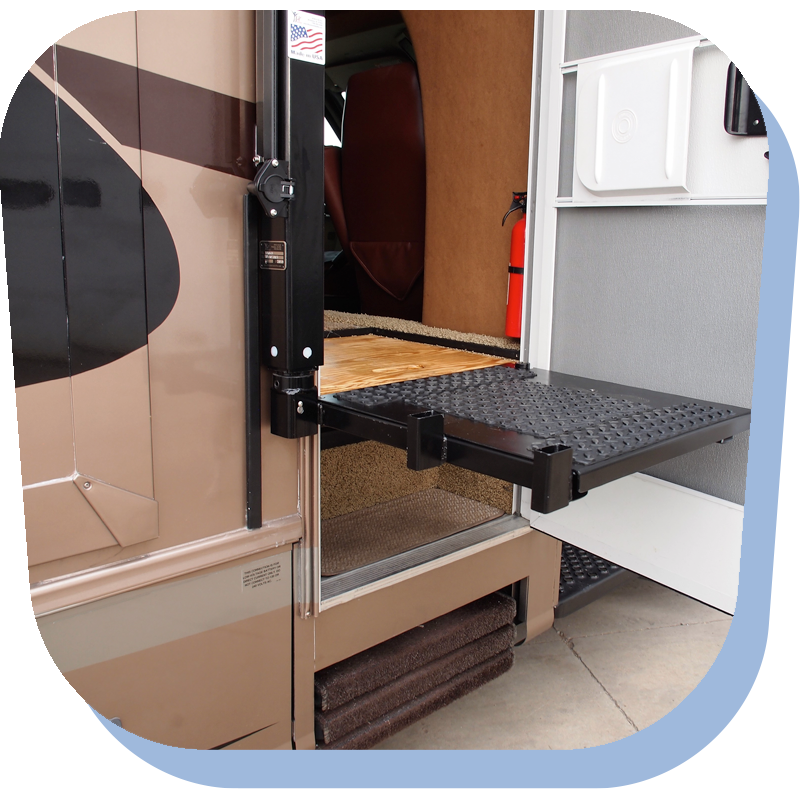 RV Lifts
Traveling, camping, road trips, and more are all possible with the right equipment. Get a powered platform lift for RVs, travel trailers, and Class C motor homes. The platform lifts off and stows in a compartment.
36 inches or 48 inches of travel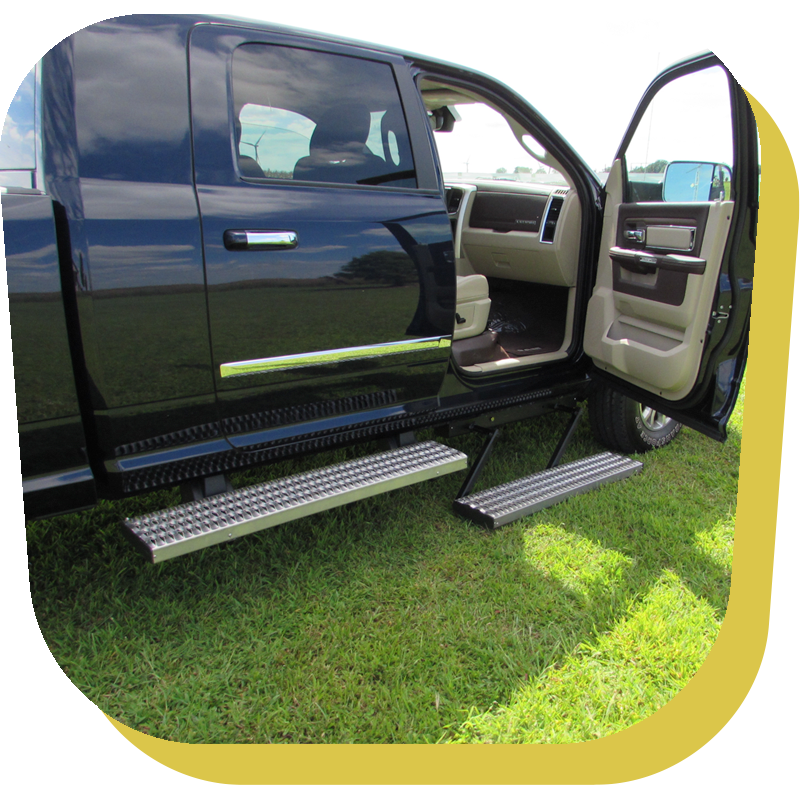 Running Board Lift
Get back in the driver's seat with ease with a carefully designed running board lift. Fully powered, 12V, frame-mounted lift compatible with most full-size trucks, vans, and SUVs. Operates on one door only. We can use existing running boards except for Nerf or tube-type running boards.
Electric – Lift capacity: 350 lbs.

Hydraulic – Lift capacity: 500 lbs.
Removable post transfer seat